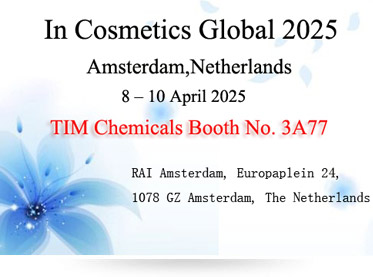 Hangzhou TIM Chemicals Co., Ltd.
Is a high-tech enterprise professional in R&D, manufacturing and selling of fine chemicals and special surfactants. Main products are amino acid-based mild surfactants, PEG/PPG humectants , PEG series thickners, fatty alcohol polyoxyethylene ether emulsifiers and special chemicals.
Hangzhou TIM Chemicals have professional engineers and scientists from famous Chinese universities and research facilities.Win trust and honor from customers by...